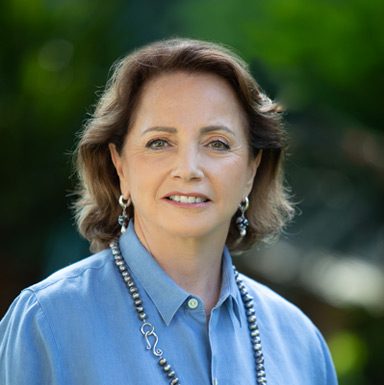 "Being a daughter in a philanthropic family is a great privilege, but equally as great a commitment and responsibility. Giving does not necessarily mean handing out funds. Being attentive to the other, listening to the other's needs, are the most wonderful gifts we can provide each other in a society groaning under the weight of its growing disparities."
Investor, entrepreneur and social activism leader, serving as founder and active chairperson of "Gandyr Group" which she established in 2004 together with her husband, the late Dr. Israel (Rolly) Yovel z"l.
The Group integrates extensive business activities with philanthropy. Jude believes in ESG investments having environmental, social and economic value. Jude focuses on investing in Israel, and manages global financial portfolios. Gandyr Foundation, the philanthropic entity, was established out of a wish to assist in reinforcing Israeli society while focusing on nurturing and supporting civil social organizations and with the objective to develop the next generation's giving and familial involvement. Jude, who lives in Herzliya, is a photography buff, loves culture and art, actively promotes young Israeli artists, is a mother to three daughters, Daria, Noa and Gili, and grandmother of ten.
Natal Founder and President
In 1998 Jude, together with the late Dr. Yossi Hadar z"l, founded NATAL, the Israel Trauma and Resiliency Center, supporting victims of trauma due to terror and war in Israel. The organization's goal is to be a multidisciplinary rehabilitative treatment center for people suffering from trauma and their families. It works to improve their quality of life and promotes care for, prevention of, and public awareness about, trauma. Since then and until the end of 2022 Jude served as an active Chair and since 2023 she has been appointed Founding President.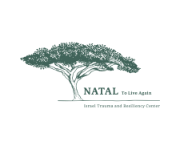 Active in additional organizations
Member of the Board of Directors
Awards, Prizes & Acknowledgments
2018

Appears in the book "24/7 - Inspiring Israelis" by Lehman and Refaeli, as one of the inspiring women

2017

Rappaport Prize for Women Generating Change in Israel. For arousing inspiration

2015

Haifa University: The Forum of CFOs

2015

Ben Gurion University: Honorary Doctorate

2014

IDC Herzliya: Honorary Colleague

2013

Tel Aviv University: Honorary Doctorate

2012

Scouts Commendation

2012

Tel Hai College: The Resilience Award

2008

Israel President's Award for Volunteerism

2005

Minister of Health Shield for Volunteer Excellence

2005

Tel Aviv Mayor Award for Volunteer Excellence

2005

One of the 50 Most Influential Women in Israel

2004

National Council for Social Development, Mark of Honor for founding NATAL.

2004

Social Activism Entrepreneur Competition runner up award